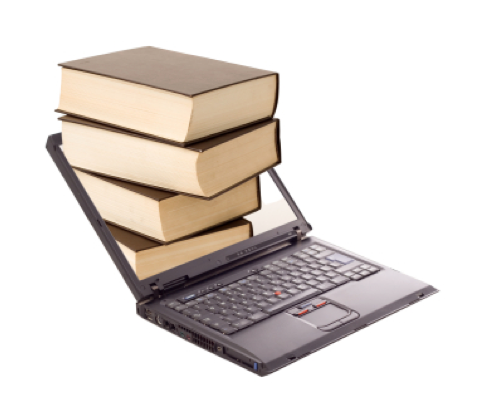 Think back to the days when students relied on hardcover textbooks and teachers' diction to learn their ABC's. It seemed as though graphite-filled Yikes! pencils and typical elementary-school textbooks were the staples to every young child's learning experience, well at least for me, a fellow Echo Boomer.
Fast-forward to today, children as young as 4 are learning how to read, write, and count with stylus pens, e-textbooks, iPads and educational apps. As Generation Z was wired for the fast delivery of content, data, and images from computers, videogames, and the Internet, it's no surprise that schools have adapted digitally, as well.
The iPad craze has reached classrooms in significant numbers, with more than 600 U.S. school districts reported using iPad programs to replace textbooks in 2011. According to an infographic put together by EverydayFamily.com, 77 percent of parents think tablets help children's learning and creativity. And 70 percent of children under the age of 12 have used a mobile device or tablet. Most children use game apps, but more than half also use tablets for educational purposes as well. But what really matters, ladies and gentlemen, is the quality of progress from educational apps, not the trend.
According to a study done last year by Boyne City Elementary School, students who used apps like Book Creator, continue to be engaged in educational content because students are self motivated to write for an audience. Although there are some positive results of educational apps in the classroom, it's still an alluring promise that cannot fully replace traditional teaching methods, but better yet serve as a complimentary sidekick to a child's development.
Nearly 80 percent of the top-paid apps in the education category are aimed at children, all of which claim to help children learn to read, as the Joan Ganz Cooney Center discovered earlier this year. This is alarming news since tens of thousands of apps are labeled educational and marketed to parents who receive little to no information about whether and how they work. During an eight month study, the Campaign for Grade-Level Reading, a national coalition examining reading problems, discovered most of the educational apps teach basic literacy skills, rarely addressing higher-level vocabulary and understanding of words that young children also need to become strong readers. To be more specific, only 5 percent of the iTunes App Store's reading and writing apps focused on vocabulary, and there was no evidence of comprehension because many reading apps act as simplified flashcards to young children.
Perhaps educational apps should be refined its broad title to sort of educational apps.